Jacuzzi Bathtubs in Boise
Boise Bathroom Remodel
Add a Unique Touch with ACE Bathrooms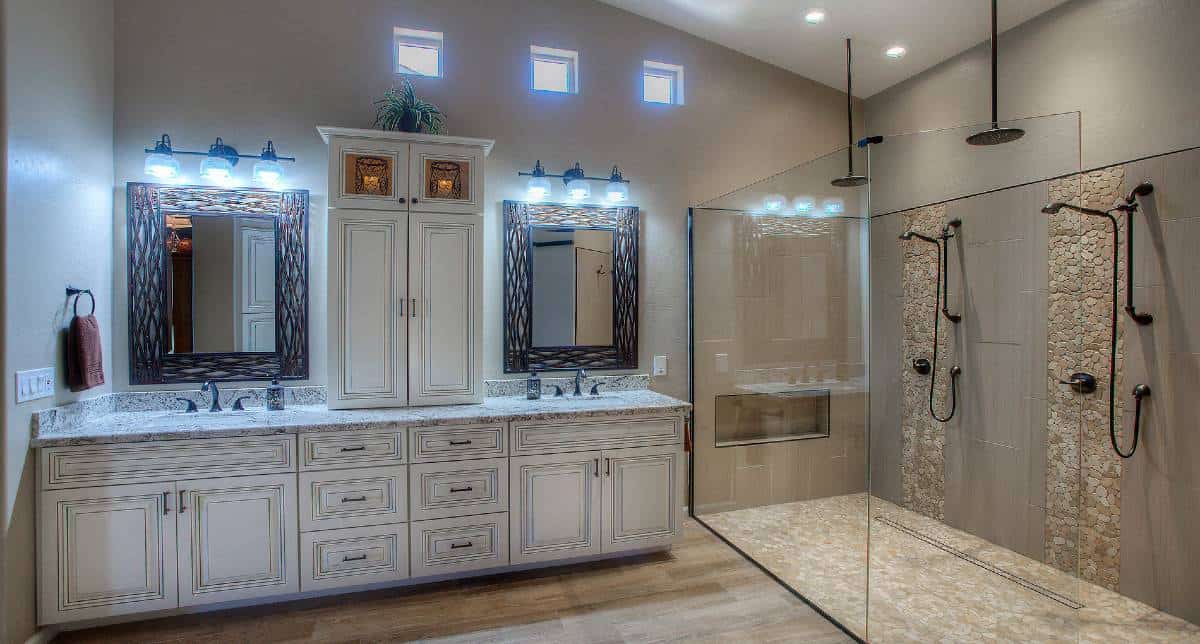 Isn't It Time for a More Relaxing Bath?
Do you have muscle and joint pain? What about stress? A Jacuzzi bath can cure all of those problems easily. Installing a spa-style bath is the best way to achieve stress and pain relief at home. While everyone knows it's relaxing to soak in your own tub, the heat and jets provide even more relief when you need it.
Benefits of Jacuzzi Style Baths
Did you know that Jacuzzi baths were shown to improve circulation and blood pressure levels? The latest Jacuzzi tubs are also made in a variety of styles. It's all about the technology and warranty though. Our products are guaranteed to work and offer long-lasting comfort.
Some benefits that clients love about these baths include:

Muscle relaxation

Pain relief

Better blood pressure

Chronic pain relief

Help with fatigue

Total relaxation
Relaxing in the spa is the best way to wind down after a hard day, particularly if you are on your feet a lot or simply need to remove yourself from everything and everyone. You can slip away to your own spa retreat with a new Jacuzzi bath.
F.A.Q.
Frequently Asked Questions
How long does a bathroom remodeling typically take from start to finish?
At the risk of sounding elusive, we really must say that "it depends." The scope of the bathroom remodeling dictates how long the project will take. For example, if you are relocating your fixtures and reconfiguring the room, the actual construction will obviously take a little bit longer. But, it is important to remember that moving fixtures will generally require building department permits, which will also add to the project time..
Read more...
Here's a sample timeline, for illustration purposes only, of a bathroom remodeling project that does not include relocating fixtures:
Meet with a remodeling consultant for a Free Design Consultation and get proposal – 1 week.
Meet at our showroom, finalize the scope of the project and the terms of a Remodeling Agreement – 2 to 3 weeks.
Select all the materials for the project – 1 to 4 weeks.
Materials are ordered and delivered – 3 to 6 weeks.
Demolition and removal of old materials and appliances – 1 week.
Installation of new materials and appliances, flooring, plumbing and electrical work, painting – 2 to 3 weeks.
Finishing touches and clean up – 1 to 2 weeks.
What do I need to do to prepare for my bathroom renovation?
You can start by getting a good idea for the type of look and style you want. If you don't know yet, look at some magazines, websites, or watch some home remodeling shows to get some design ideas. Then, contact us for a Free Design Consultation with a Remodeling Consultant. You will be instructed by your Remodeling Consultant as to what exact steps you need to take. 
Read more...
But, generally speaking, before construction begins, you'll want to clear out the area being worked on of all your personal belongings that can be removed. Although, we cover the areas surrounding our work area, you'll want to protect your furniture from dust with plastic and/or sheets.
What is the typical workflow for a bathroom renovation?
Create design
Sub flooring
Countertop installation
Select materials
Floor tile installation
Medicine cabinet installation
Order materials
Electric wiring
Read more...
Light fixtures installation
Deliver materials
Wall preparation
Accessories installation
Demolition
Wall tile installation
Painting
Plumbing
Plumbing fixture installation
Touch up and cleaning
Message Us
Get In touch below. Ask Any Question or Start a Free Quote
Email
hello@bathroomremodelingboise.net