Walk-In Bathtub Installation
Boise Walk-in Bathroom Installation
Add a Unique Touch with Ace Bathrooms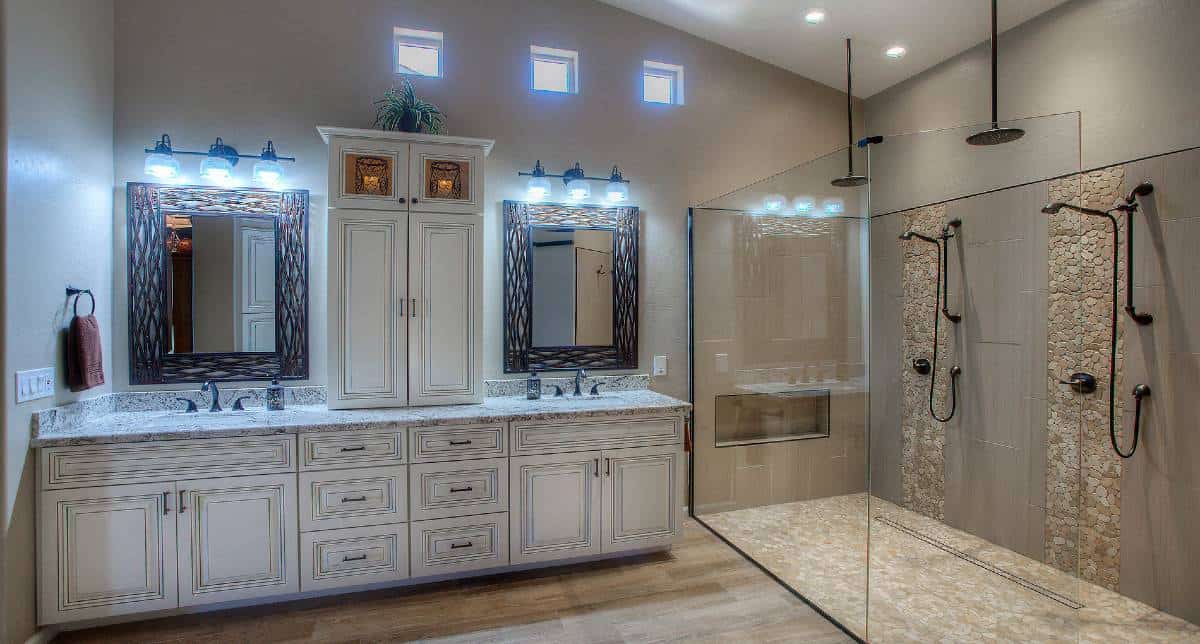 Walk-in Bathtub Installation in Boise
As one of life's simple pleasures, soaking in a warm bath can be the ideal way to end your day. However, even this simple task can become a challenge if you deal with limited mobility. If you're ready to trade-in your slippery, high-walled tub for a more accessible option, ACE Bathrooms of Boise has the walk-in tubs that you need.
As a leading provider of high-quality bath products in Boise, Idaho since 2002, we'll help you design and install a secure, easy-access tub that lets you regain your bathing independence in style.
PROFESSIONAL SERVICE FROM OUR COLORADO SPRINGS WALK-IN TUB COMPANY
At ACE Bathrooms of Boise, we know that getting a bathtub for the elderly installed in your home is a big decision, and you deserve only the best when it comes to the long-lasting value and professional service. That's exactly what you get with our walk-in tub company! We work with you from start to finish to ensure a stress-free, fast remodeling experience.
In addition to our high-quality bathtubs for seniors, you can feel confident knowing that we are a company that is:
Veteran-owned and operated
Staffed with a highly trained crew of expert installers
Committed to complete customer satisfaction
Proud to offer lifetime warranties and flexible financing
Able to install your step-in tub in just one day!
Boise Walk-In Tubs
If someone in your home has trouble getting in and out of the tub, our Boise walk-in tubs could be the solution they need to enjoy a safer, more convenient bathing experience. Our accessible tubs boast impressive safety features that make it easier for homeowners to age in place and maintain their independence.
ACE Bathrooms has provided exceptional bathroom remodeling services since 2002.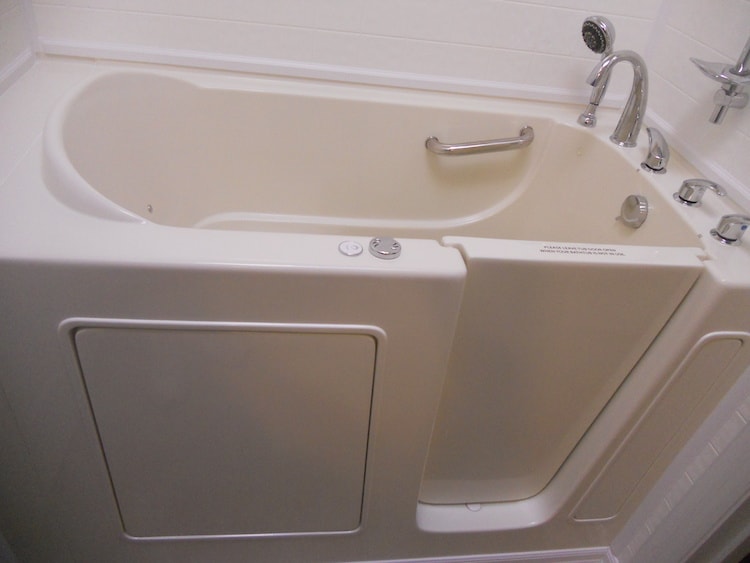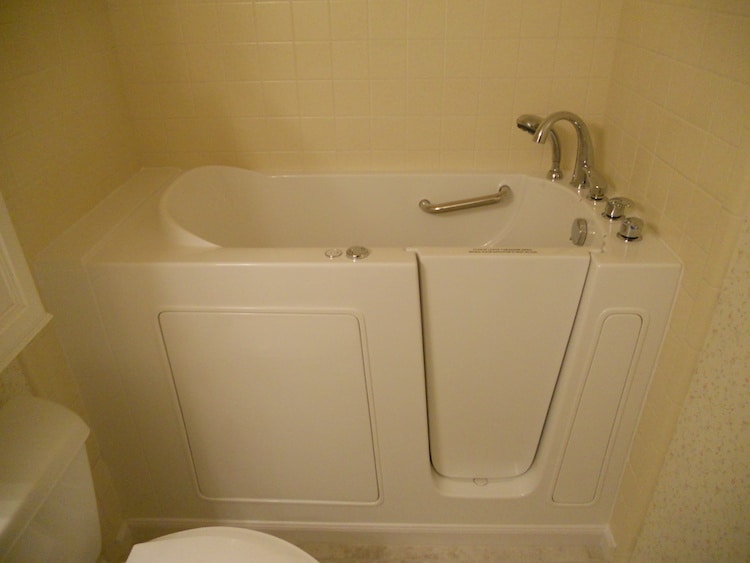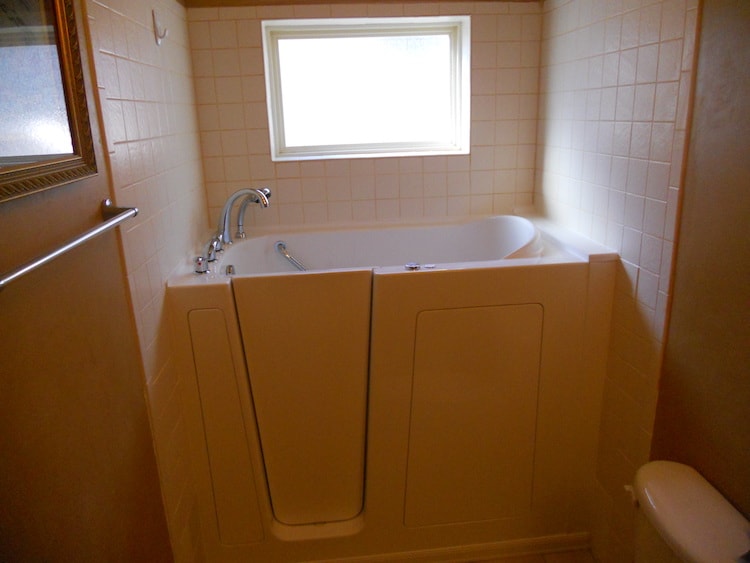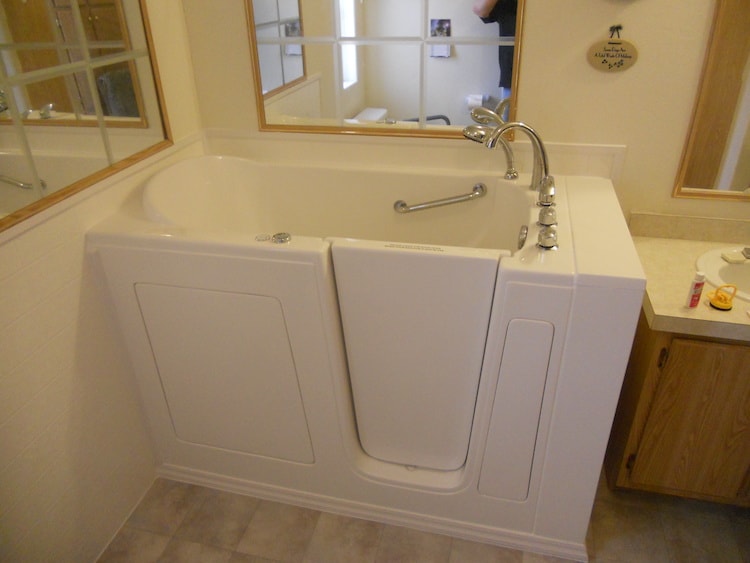 F.A.Q.
Frequently Asked Questions
How long does a bathroom remodeling typically take from start to finish?
At the risk of sounding elusive, we really must say that "it depends." The scope of the bathroom remodeling dictates how long the project will take. For example, if you are relocating your fixtures and reconfiguring the room, the actual construction will obviously take a little bit longer. But, it is important to remember that moving fixtures will generally require building department permits, which will also add to the project time..
Read more...
Here's a sample timeline, for illustration purposes only, of a bathroom remodeling project that does not include relocating fixtures:
Meet with a remodeling consultant for a Free Design Consultation and get proposal – 1 week.
Meet at our showroom, finalize the scope of the project and the terms of a Remodeling Agreement – 2 to 3 weeks.
Select all the materials for the project – 1 to 4 weeks.
Materials are ordered and delivered – 3 to 6 weeks.
Demolition and removal of old materials and appliances – 1 week.
Installation of new materials and appliances, flooring, plumbing and electrical work, painting – 2 to 3 weeks.
Finishing touches and clean up – 1 to 2 weeks.
What do I need to do to prepare for my bathroom renovation?
You can start by getting a good idea for the type of look and style you want. If you don't know yet, look at some magazines, websites, or watch some home remodeling shows to get some design ideas. Then, contact us for a Free Design Consultation with a Remodeling Consultant. You will be instructed by your Remodeling Consultant as to what exact steps you need to take. 
Read more...
But, generally speaking, before construction begins, you'll want to clear out the area being worked on of all your personal belongings that can be removed. Although, we cover the areas surrounding our work area, you'll want to protect your furniture from dust with plastic and/or sheets.
What is the typical workflow for a bathroom renovation?
Create design
Sub flooring
Countertop installation
Select materials
Floor tile installation
Medicine cabinet installation
Order materials
Electric wiring
Read more...
Light fixtures installation
Deliver materials
Wall preparation
Accessories installation
Demolition
Wall tile installation
Painting
Plumbing
Plumbing fixture installation
Touch up and cleaning
Message Us
Get In touch below. Ask Any Question or Start a Free Quote
Email
hello@bathroomremodelingboise.net