Boise Bathroom Remodel
Add a Unique Touch Ace Bathrooms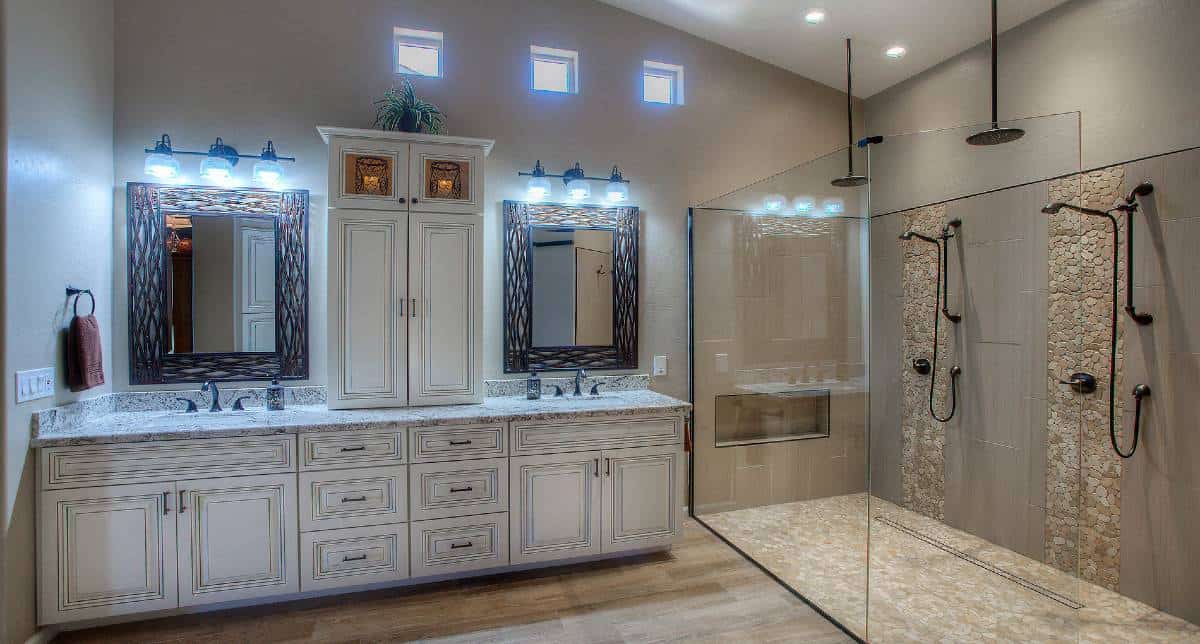 Design a Beautiful Custom Walk-In Shower With Us
Have you ever just wanted to slip into your large shower at home and take the day off? With a new bath remodel or a newly remodeled shower, you can get a beautiful walk-in look that's more efficient and minimalist with easy accessibility.
Why Choose a Custom Walk-In Shower
We have a number of walk-in shower ideas for you to browse and select from, or we can design a totally custom shower renovation. Clients come to us with their most specialized requests for showers. It's the central point of the entire bathroom, which is why we are careful to listen to your needs and understand what you are looking for first.
Our walk-in designs typically feature more space, custom tile and glass, easy-to-clean surfaces, and durable designs. We want you to be able to have the bath of your dreams and experience the beauty of a custom shower design.
You'll experience less clogs, more accessibility, more storage options, and larger showering space with our designs.
Our team combines the experience of plumbers, bath designers, and expert tilers to create a totally relaxing and beautiful shower just for you.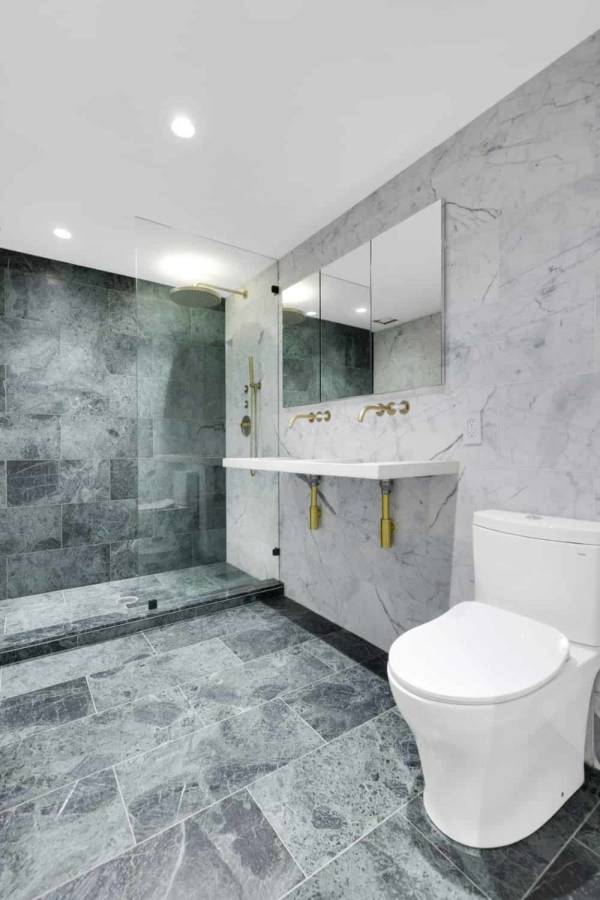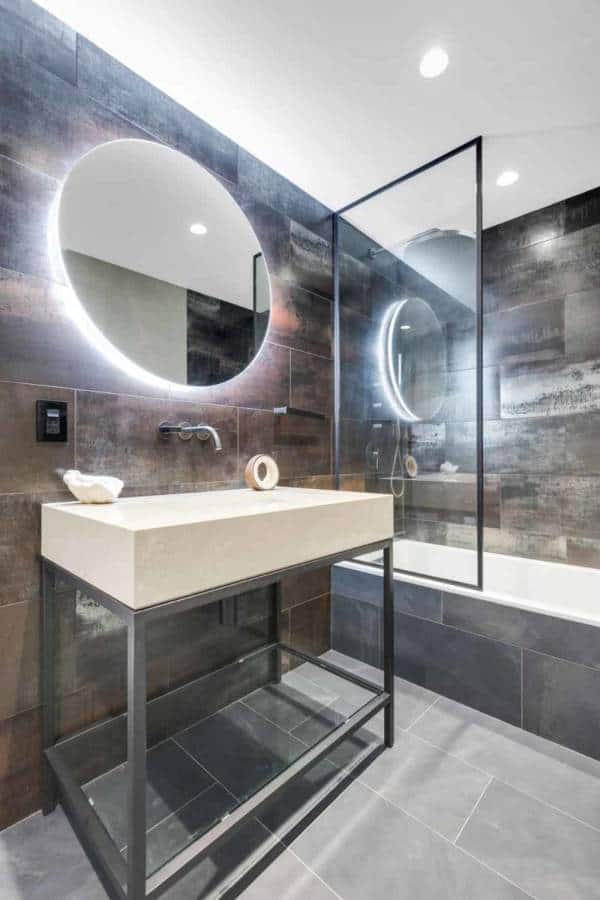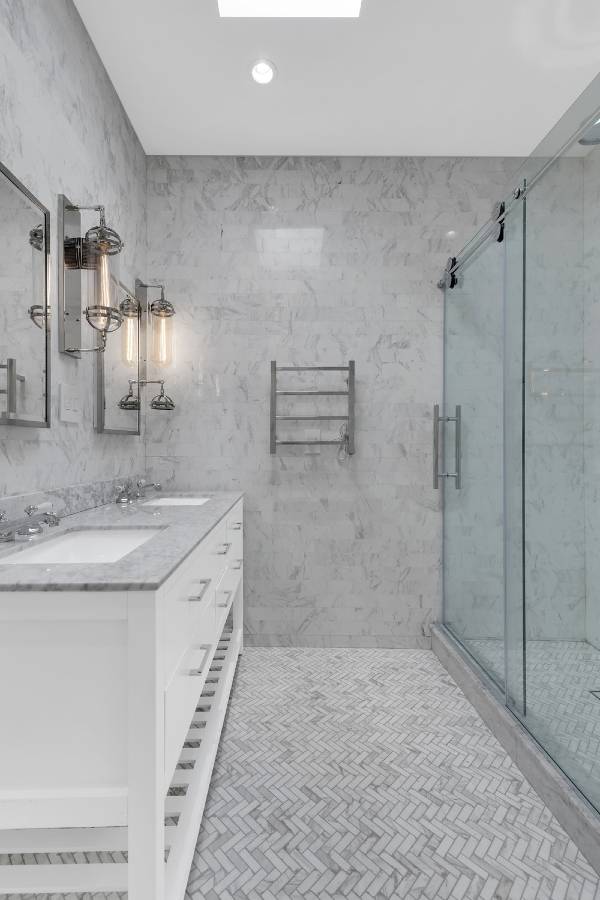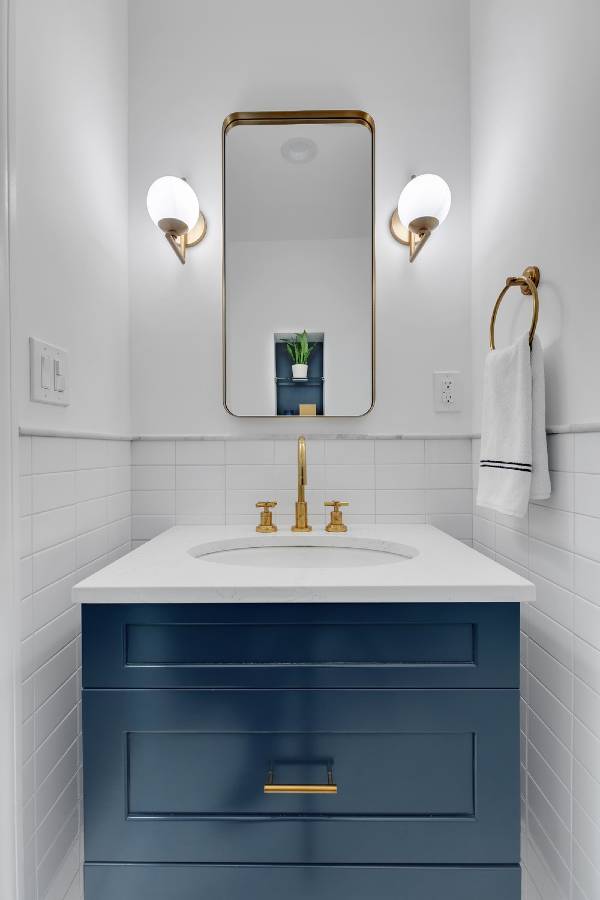 F.A.Q.
Frequently Asked Questions
How long does a bathroom remodeling typically take from start to finish?
At the risk of sounding elusive, we really must say that "it depends." The scope of the bathroom remodeling dictates how long the project will take. For example, if you are relocating your fixtures and reconfiguring the room, the actual construction will obviously take a little bit longer. But, it is important to remember that moving fixtures will generally require building department permits, which will also add to the project time..
Read more...
Here's a sample timeline, for illustration purposes only, of a bathroom remodeling project that does not include relocating fixtures:
Meet with a remodeling consultant for a Free Design Consultation and get proposal – 1 week.
Meet at our showroom, finalize the scope of the project and the terms of a Remodeling Agreement – 2 to 3 weeks.
Select all the materials for the project – 1 to 4 weeks.
Materials are ordered and delivered – 3 to 6 weeks.
Demolition and removal of old materials and appliances – 1 week.
Installation of new materials and appliances, flooring, plumbing and electrical work, painting – 2 to 3 weeks.
Finishing touches and clean up – 1 to 2 weeks.
What do I need to do to prepare for my bathroom renovation?
You can start by getting a good idea for the type of look and style you want. If you don't know yet, look at some magazines, websites, or watch some home remodeling shows to get some design ideas. Then, contact us for a Free Design Consultation with a Remodeling Consultant. You will be instructed by your Remodeling Consultant as to what exact steps you need to take. 
Read more...
But, generally speaking, before construction begins, you'll want to clear out the area being worked on of all your personal belongings that can be removed. Although, we cover the areas surrounding our work area, you'll want to protect your furniture from dust with plastic and/or sheets.
What is the typical workflow for a bathroom renovation?
Create design
Sub flooring
Countertop installation
Select materials
Floor tile installation
Medicine cabinet installation
Order materials
Electric wiring
Read more...
Light fixtures installation
Deliver materials
Wall preparation
Accessories installation
Demolition
Wall tile installation
Painting
Plumbing
Plumbing fixture installation
Touch up and cleaning
Message Us
Get In touch below. Ask Any Question or Start a Free Quote
Email
hello@bathroomremodelingboise.net